Lyon for Corporate Training
Onboard and Engage your Employees
Streamline your onboarding and corporate training procedures
We help you get your employees ready for work.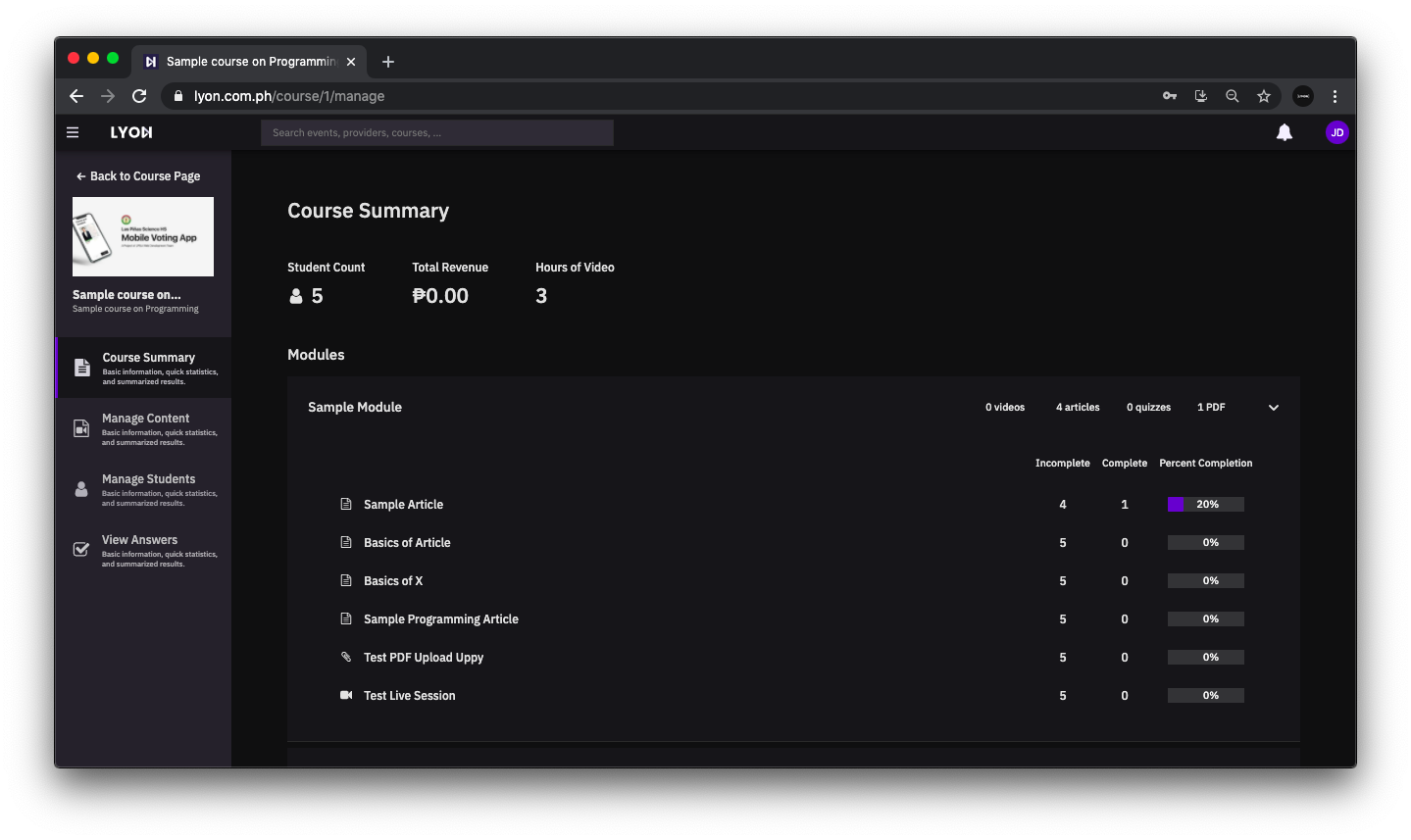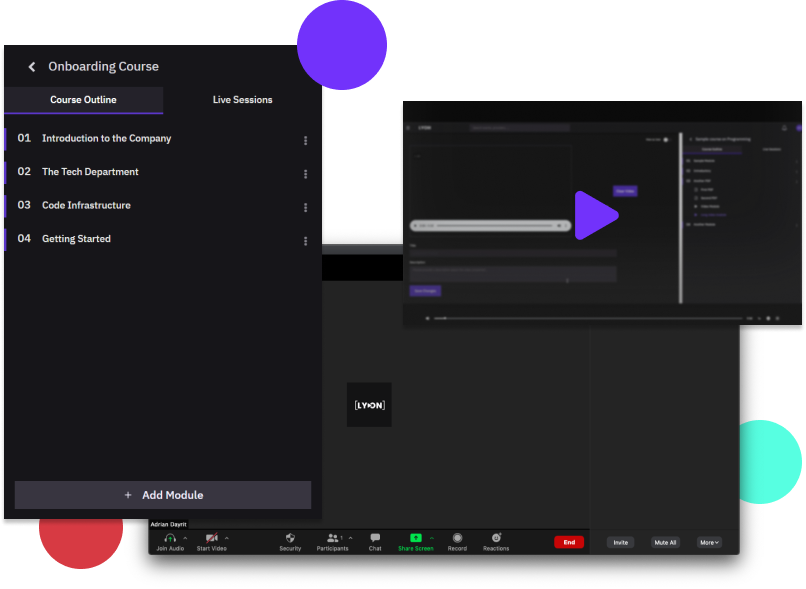 Simplify Onboarding
Orient your Employees
Eliminate repetitive onboarding sessions. Upload company materials, policies, and guidlines, for easy employee orientation.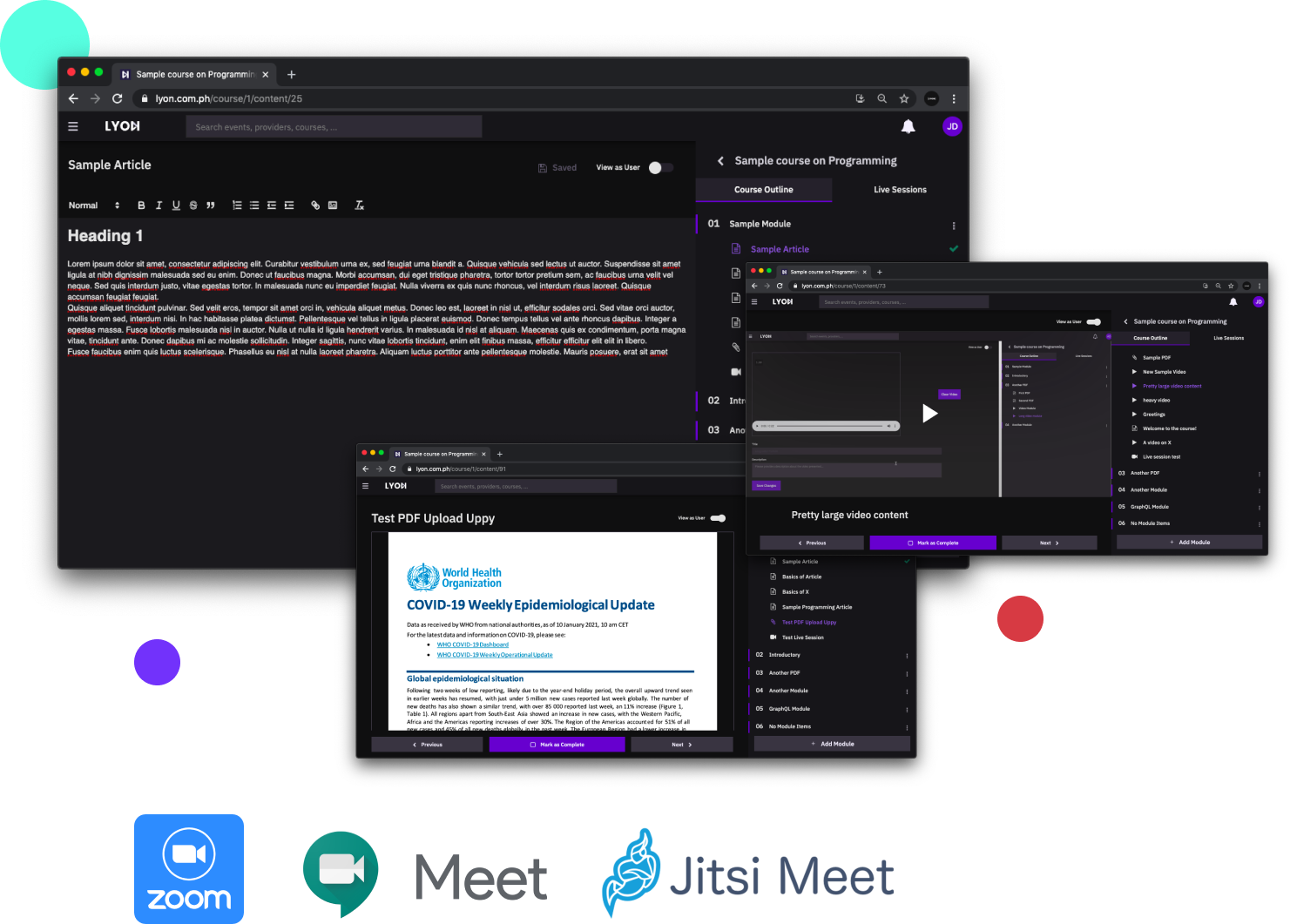 Create Content
Design your Training Curriculum
Take advantage of our tools to design how your employees will learn from your onboarding and re-training initiatives.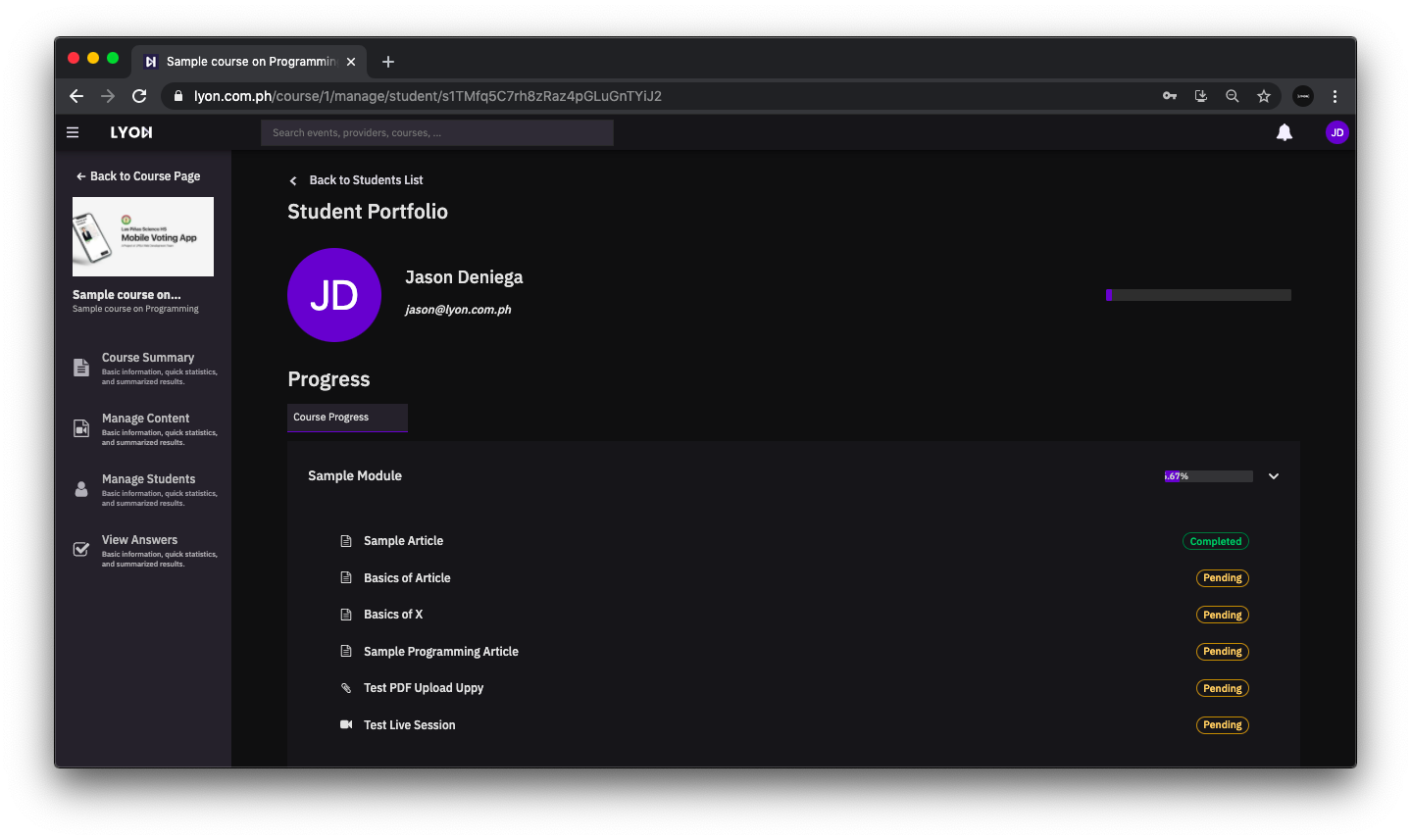 Keep track of things that matter
Assess your employees' readiness
We give you the ability to keep track of your employees progress throughout the course. Assess if they are truly ready for work